Sewer Inspection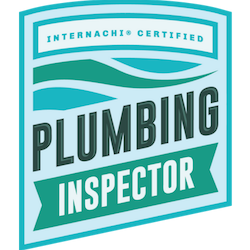 The purpose of a sewer scope or sewer inspection is to determine the condition of the property's sewer line and if the system is functioning as designed.
Sewer inspections are a standard component of the pre-purchase inspection period of the home buying process. Clear Vision Home Inspections can quickly locate and record the state of any sewer pipe from house to city main. The footage we capture during the sewer scope informs us precisely what and where the issues are. When a sewer line passes inspection, you're in luck. A non-pass will require repair services that range from complete sewer replacement to targeted repair (if damage is limited to one or two areas in the line). We can refer you to several incredible sewer repair companies that will provide you with competitive estimates for repair. A standard scope inspection for a single family residence takes approximately one hour to complete and costs $125 in the Portland metro area.
Obtaining a sewer scope or sewer inspection can be one of the most cost effective ways to prevent unnecessary future expenses for a new home owner. Sewer lines break over time, so it is best to figure out if your new home has a problem with its sewer line before you close your real estate transaction. Repairing a sewer line can cost up to $20,000 or more, so it is critical to get a sewer scope or sewer inspection before closing on your purchase agreement. If there is a problem, you can negotiate with the seller for replacement costs before it becomes solely your responsibility.
Click Below To Schedule Your Inspection
Don't see a time that works? Call or text 503-893-8468
There may be an appointment available that isn't showing up on our calendar.
Sewer Inspection Procedure
We will insert a mini video camera into the sewer line through the sewer cleanout. The cleanout may be located in the basement, crawlspace, or outside where the sewer line exits the home. If no obstructions are encountered, we will inspect from the cleanout to the city main. If problems with the line are found, they are noted in the report. A functioning sewer line may have problems that do not currently affect the performance of the line. However, these problems may cause a future sewer backup, leading to an unexpected emergency line repair or replacement.
When the inspection is complete, you will be informed as to whether the line passed inspection. Within 24 hours a final report will be sent along with a link to the inspection video. Your project manager will send out a final statement report the following business day. If problems are found in the line, we are able to provide recommendations for several great contractors to provide repair estimates.
The most common sewer line issues are low elevation zones caused by soil movement and poor installation, off-set pipes, root intrusion, cracks, and leaks. Our inspection experts instantly recognize these issues and can pass / fail on the spot.
If the sewer line passes inspection, the seller will be released from future liability and the new owner will know that the sewer system is in good working condition and will not need any major repairs.
Additional Inspections
Home Inspection – Our Home Inspections are different! Our inspection begins before we ever set foot on your property. Read more here.
Thermal Imaging – Thermal Imaging is included with every home inspection here at Clear Vision Home Inspections. If you suspect a problem in your home or one that you are purchasing, it can be purchased as a stand-alone inspection. Read more about Thermal Imaging here.
Radon Monitoring – Radon monitoring is recommended by the EPA for every home. Luckily it is inexpensive and easy to complete during your home's inspection period. Read more here. Radon monitoring can be added to any home inspection for $125.
Home Energy Score – Are you selling your home in the city of Portland? You are required to get a Home Energy Score prior to listing! Read more about what a Home Energy Score is and how to get one here.